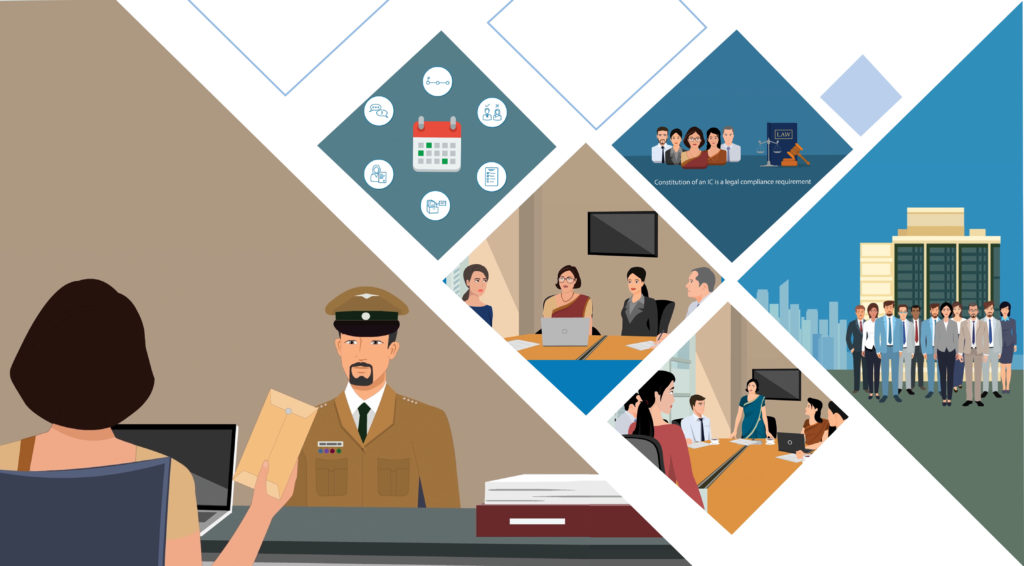 POSH compliance
The Sexual Harassment of Women at Workplace (Prevention, Prohibition and Redressal) Act came into effect in 2013 superseding the Vishaka Guidelines for Prevention of Sexual Harassment. The Act implies that every employer should be POSH compliant and is responsible to provide a safe workplace lays down the duties of an employer in preventing sexual harassment against women. Additionally, the law mandates that every organization has to implement a few measures to stay POSH compliant.
Measures to stay POSH compliant
It is been not so long ago we saw the success of the MeToo movement resulting in the resignation of sports figures and politicians, imprisonment of actors and cultural figures and legislative reforms pertaining to sexual harassment in several countries. Most of the complaints raised during the MeToo movement can be categorized as workplace harassment. In the era of MeToo and an increase in the number of women working, organizations' commitment towards a safe workplace has a huge impact on not only the morale of the employees but also the business performance of the organization.
Here is a look at a few reasons why being POSH compliant and having a zero-tolerance towards sexual harassment is critical:
Legal Penalty
The first and obvious reason to be POSH compliant is that it is a legal mandate. According to the Act, an employer failing to implement any of the steps can attract a fine up to INR 50000 for the first-time offence and can lose business license for a subsequent offence.  Additionally, there have been instances in which the court ordered organizations to pay compensation of lakhs to the grieved.
In 2019, the Indore Bench of the Madhya Pradesh High Court has fined a penalty of  INR 50,000.00 on a hospital in Indore for not forming an Internal Committee under the Act.  The court has also ordered the hospital to pay a compensation of INR 25 Lakhs to the complainant for not acknowledging her complaint and terminating her from the service.  (Times of India, Sep 17, 2019). In 2015, Madras High Court had directed a company in Chennai to pay INR 1.68 crore as damages for sexual harassment to an aggrieved woman. 
High Attrition
An impression that the organization is not concerned about employee welfare can be costly. When sexual harassment is common, high attrition rate is a result. It will be difficult to attract new talents to an organization that does not have a positive image.
Business Performance
People who are subjected to sexual harassment experience severe mental health issues like anxiety, depression and sleep disturbances. An organization that turn blind eye towards instance of sexual harassment can be demoralizing to the employees too regardless of whether the employees are directly involved or not. These can have a direct negative impact on the performance of the employees which in turn will affect the business.
Loss of Reputation
There can be times when employees decide to take a sexual harassment case to the court. The organization can get into legal trouble and lose reputation if the court finds out about not being POSH compliant. This can have a huge influence on customer confidence and customer retention.
Get answers and FREE consultations for all your POSH related queries. Click here Join our 'Not-for-profit' LinkedIn group.
Having said that, it is high time that organizations stop taking POSH as a step towards legal compliance. Here are a few things employers can do towards promoting a safe workplace:
Increase the frequency of awareness training. Customize the training according to industry
Make use of online portals to measure employees' understanding regarding POSH compliance
Draft a gender-neutral organizational policy against sexual harassment
Make the filing-of-complaint-procedure easy
Inform the employees know that the top officials endorse the initiative against sexual harassment
In the present business era, compliance is the way towards business results. It is important to ensure that your organization has implemented all the steps towards being POSH compliant. We, at eLearnPOSH, are specialists in interactive and engaging POSH training courses. Our eLearning (POSH training) modules that use real-life scenarios and interactivities come in English and seven Indian languages like Kannada, Malayalam, Tamil, Telugu, Marathi, Bengali and Hindi.
Visit https://elearnposh.com/ to know more.