POSH for Internal Committee Members
The POSH Act mandates periodic Capacity Building exercise for the Internal Committee (IC) Members. With powers equivalent to that of a Civil Court, the Internal Committee has a huge responsibility. This responsibility must be handled with care and awareness.
eLearnPOSH has created a comprehensive POSH for IC Members Program which addresses issues beyond just Compliance by breaking down complex information into simple nuggets. The module sensitizes the learners about handling complaints by providing all the necessary information on workplace harassment policies and procedures in India with high level of interactivity, animations and real-life examples.
The course covers legally prescribed timelines, complaint investigation process, case studies and other information required for the IC members to perform their duties.
With the POSH for IC Members subscription, you get:
OnDemand eLearning Courses

POSH Foundations eLearning
45 min

POSH for Managers eLearning
30 min

POSH for IC Members eLearning
110 min

Periodic Microlearning modules with case studies and legal judgements

90 mins open session for
subscribers

Webinar Recording for those
who miss the live session

Focussed topics with in-depth analysis and Q&A
E.g. Topics: Inquiry process, Report creation, Case Studies, Judgements, Scenarios

March 3rd Week | July 3rd Week
| November 3rd Week

AI-based POSH Policy
Drafting Tool

POSH Posters in multiple
languages

Templates necessary for
functioning of IC

Contact points of District Officers
for Annual Report Filing
By the end of this course, IC and HR Department members should be able to:
Prevention of Sexual Harassment (PoSH) for IC Members Training/eLearning Course -Demo eLearnPOSH.com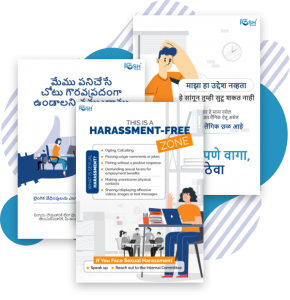 POSH Act recommends displaying posters against sexual harassment at conspicuous places in workplace. To make this easy on organizations, eLearnPOSH provides a free Poster Download Option as a part of the POSH for IC Members subscription. The ICC member can browse through several posters available in English and a few Indian languages, choose any number of posters and circulate them within the organization.
Drafting and disseminating a POSH Policy is a critical step in ensuring POSH Compliance. This can be a time and resource-consuming task. Our intuitive Policy Drafting Tool, which is available as part of the POSH for IC Members subscription, asks a few questions to the ICC Member, provide suggestions and tips to guide them through the process. Based on the responses, the tool will generate a policy specific to your organization's needs. This generated policy is branded, editable and downloadable. This feature is available throughout the subscription period to the Internal Compliance Committee members.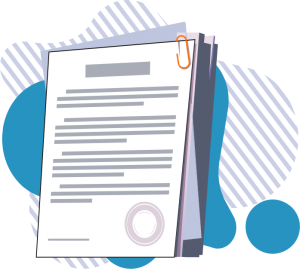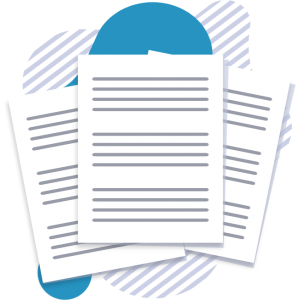 eLearnPOSH answers these questions using the comprehensive microlearning course on Annual Reporting under the PoSH Act. This microlearning is a part of the POSH for IC Subscription. ICC Subscribers will also be equipped with the contact details of the District Officers, and templates of the Annual Report and the covering letter. 
Templates for the Functioning of IC
With the powers of Civil Court, the Internal Committee has a huge responsibility in redressing sexual harassments effectively. We make it easier for Internal Compliance Committee with the help of several useful templates, in our IC Template Library. This includes everything from Order in Writing or the Board Resolution template, External Member Draft Contract, ICC Member Appointment letter, NDA to be signed by parties involved in an inquiry, Invite letters for Inquiry meetings with necessary confidentiality and legal clauses, Inquiry Report and Annual Report Template, POSH Audit Checklist and much more. These templates, available to POSH for IC Subscribers can save a lot of time for your IC Members, who may perform these responsibilities in addition to their day-to-day work.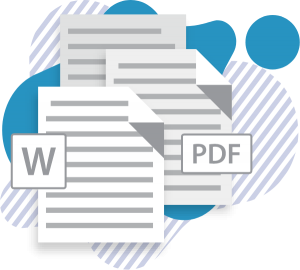 IC Module Subscription Includes