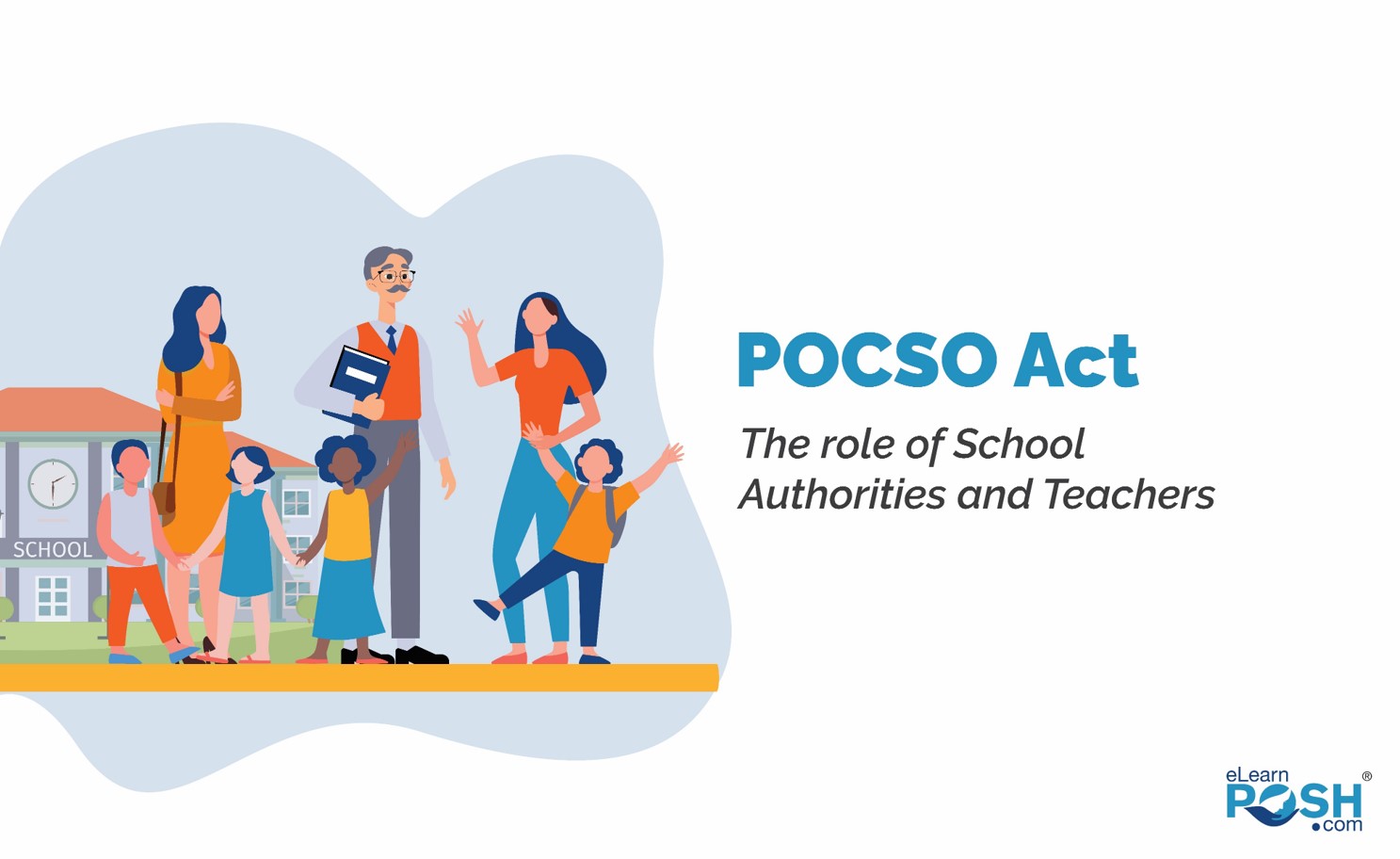 To make India's stand on child protection clearer than before, the Government of India enacted The Protection of Children from Sexual Offences (POCSO) Act in 2012. It is a special law that treats everyone under the age of 18 as child and lays down stringent punishment for anybody who commits sexual abuse or sexual assault against a child.
As per the POCSO Act, any form of sexual abuse of sexual assault ranging from usage or storage of pornographic material involving a child to non-physical sexual activities, aggravated sexual assault and aggravated penetrative sexual assault are criminal offences. The punishment can range from three years of imprisonment. A notable provision of the law is that it considers failure to report a case punishable. Punishment for this is six months of imprisonment or fine or both.
Another distinctive feature of the POCSO Act is that it is gender neutral – the Act recognizes that boys can also be victims of sexual assault. POCSO Act has attempted to make it child-friendly in all its aspects – from reporting and recording of evidence to investigation and trial of offences.
To ensure effective implementation of the POCSO Act, the Government of India has published plenty of resources that are available to general public. Here are the link of a few:
Handbook on Implementation of POCSO Act, 2012 for School Management and Staff
USER HANDBOOK ON PROTECTION OF CHILDREN FROM SEXUAL OFFENCES ACT, 2012
Role of School Authorities
National Commission for Protection of Child Rights expresses concerns about the increasing number of child sexual abuse in school premises and school's unpreparedness in the handling of such cases. They urge the school authorities to act "decisively, quickly and systematically" when faced with a complaint of child sexual abuse. This blog summarises the responsibilities the roles and responsibilities of School Authorities in preventing child sexual abuse laid down by the POCSO Act.
Schools have three significant roles in preventing and handling child sexual abuse:
1.   Draft a Child Protection Policy
This policy must define the school's commitment to safeguard children from abuse and specify the roles and responsibilities in child protection. This policy must be applicable to all personnel who come in direct and indirect contact with children.
2.   Take Proactive Measures to Prevent Child Sexual Abuse
Schools should be able to promote a harmonious environment where children feel safe. Schools can take some proactive measures to promote safety and  prevent child sexual abuse.
Close monitoring of activities involving children:
Schools must install CCTVs in all strategic places of the school along with warning.
Monitor the activities of the staff members, visitors and strangers to ensure that they are in safe hands.
Always monitor who the children are leaving with.
Monitor any activities that involve photographing children, using photographs of children, internet and technology usage within the school premises.
Providing space for reporting and encouraging children to speak up
School Complaints System: According to POCSO Act, every school should constitute School Complaints Committee or SCC. Anybody who witnesses or suspects child sexual abuse or gets to know about an incident from children should report it to School Complaints Committee. Schools should take active measures to publicise about SCC.
Install complaint/suggestion box in the school that the students can use to make written complaints. Act upon any child sexual abuse complaint received through the complaint box or otherwise immediately.
Counsellor: Appoint a full time counselor or a visiting counselor to the school. Inform the children about the availability of this service and encourage the interaction between the counsellor and students.
3.   Organize Awareness Sessions
Since children, their parents and staff have a role in preventing child sexual abuse, schools should consider providing awareness to them.
Awareness sessions for students: Organize awareness sessions to teach children about the concepts of good touch, bad touch and sexual abuse. If victimised, children should be able to  inform someone that they were sexually abused. It is also advisable to arrange regular sessions on personal safety that talks about body parts, online safety and protection from abuse.
Engage in active dialogue with parents to ensure that they are aware of the issues faced by children. Parents should also be made aware of the Child Protection Policy. Remember to give a copy of the policy to every parent.
Organize awareness programs for staff: Since the staff, especially teachers interact with students regularly, it is imperative that the staff is empowered to prevent child sexual abuse and provide support to children if they are victimised. Staff should be trained on the provisions of POCSO Act and their responsibilities. Some important topics to be included in the training are the ways to detect the warning signs of child sexual abuse, steps to take when they come across an incident of child sexual abuse and the  boundaries to be maintained when interacting with children.
Sudden decline in the performance, lack of interest, depression and aloofness are some signs that the children exhibit when they are going through traumatic experiences. Teachers must be trained to closely monitor the academic performance and psychological behaviours of students as well.
Children spend a significant amount of their childhood in the school and interact with the school staff, especially teachers as much as they do with their parents. Because of this, schools have a hand in the overall development and health of children. Hence, school authorities and staff should commit to giving students an environment that is safe and promotes mental and physical health.
eLearnPOSH's interactive and informative eLearning course on Preventing Child Sexual Abuse is an important tool to educate school staff about child sexual abuse.