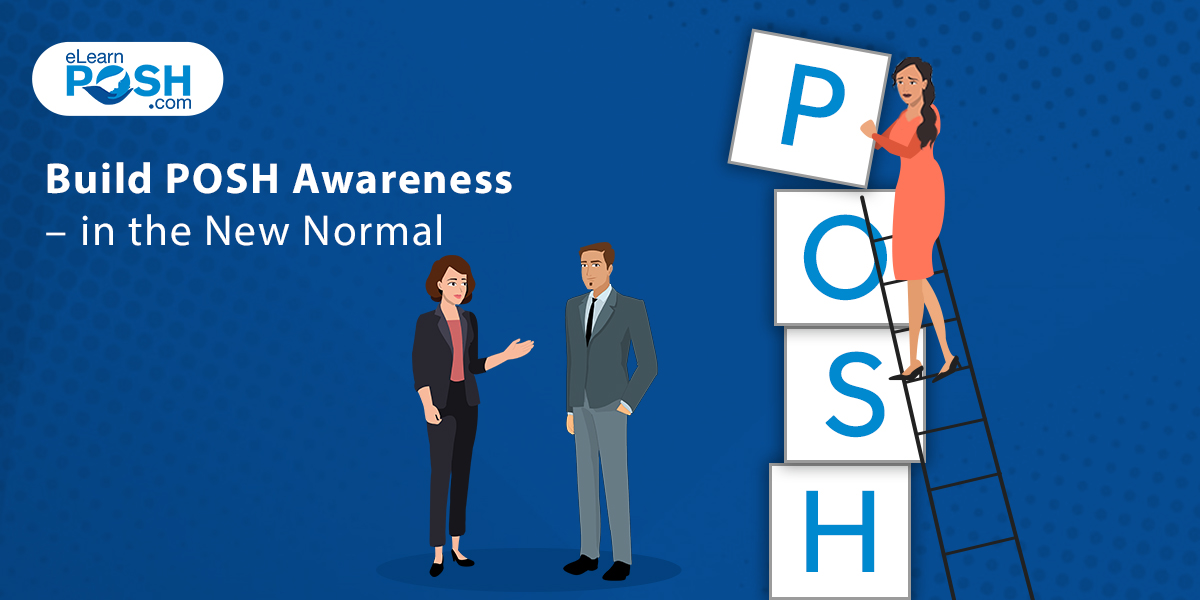 This post is part of the "Comprehensive Guide to POSH Compliance in the New Normal". If you wish to view the Main blog, click here.
Creating the POSH awareness policy
Creating the awareness policy is only the first step. The POSH Act 2013 requires the employers to create awareness about the Organizational Policy. This was performed through posters in conspicuous places, Annual Training and/or Workshop.
Posters to Digital Campaigns
Chapter VI, Section 19(b) of the Act requires employers to:
"display at any conspicuous place in the workplace, the penal consequences of sexual harassments;"
This was achieved with Posters and Standees. With majority of the employees working from home, organizations may have to look at the following options:
Email campaigns to employees with relevant POSH awareness messages, Internal Committee points of contact, policy updates and changes.
Update the organizational intranet home page / sign-in splash page with similar or relevant messages about POSH awareness. It is recommended that the Emails or Splash pages are also provided in English and Other regional languages.
Keep pictures and screenshots of these emails and Splash pages with messages related to POSH awareness for the IC Annual Report.
Get answers and FREE consultations for all your POSH awareness related queries. Click here Join our 'Not-for-profit' LinkedIn group.
Training or Workshop to eLearning or Webinar
Chapter VI, Section 19(c) of the Act requires employers to:
"organise workshops and awareness programmes at regular intervals for sensitising the employees with the provisions of the Act and orientation programmes for the members of the Internal Committee in the manner as may be prescribed"
In the old world, this was conducted through an annual classroom training or workshop. With most employees working from home or remotely, in-person trainings are not possible. Even after the pandemic recedes, the cost advantages of Remote Working would enable organizations to continue WFH for some, if not, most of its workforce. So, trainings will have to go online as well. There are two options:
Webinar: Delivered by an SME over a Video conferencing Tool using a presentation, and interactive Q&A.
On-Demand eLearning: Curated pre-recorded and pre-programmed online training which is self-paced and sometimes interactive.
Here are the advantages of eLearning and Webinars:
On-demand eLearning
Scheduled Webinar/Training
Curated training and consistent delivery
Highly Effective, trainer dependent
Available anytime, anywhere
Recordings available for future reference
Learner can pause and continue
SME availability to provide clarifications
Cost effective
Mass trainings

Easy Attendance, Completion Tracking and Reporting
Tip: Choosing the right provider of these services is important. eLearnPOSH.com provides best-in-class, highly interactive & cost-effective eLearning courses available for Employees (in English and most Indian regional languages), Managers and Internal Committee members. These courses are developed by Succeed Technologies, which simplifies Compliance eLearning for Organizations across the globe.